Day Program - Students Only
This year we have over 1700 year 10 students registered already which is amazing. 
Our aim is to provide regional students with the opportunity to discover the diverse range of careers, education, pathways and employment available across the region. Exhibitors include TAFE's, Universities, other training providers, industry associations, local industry, employers, employment and support agencies.
We have been lucky to secure some more virtual technology this year with one of the local exhibitors JMA Automation providing an opportunity for students to walk through a factory scene. This technology will also allow the students to transport themselves through different worlds including conveyors, machine and plant environments.
National Disability Service will also be providing everyone with the opportunity to see what it would be like working in the Disability Sector. 
Weld Australia will be exhibiting a virtual welder which provides students the opportunity to feel and experience what it is like to weld. This skill is one that is in demand currently in our local businesses. 
To support these demonstrations we have linked with local industry to talk to the students about the opportunities available in local businesses. We know how important it is to grow our own talent and this is just the start of this process. We will be having our jobs board again this year which will provide opportunities to promote current vacancies around the region. Also don't forget to ask our businesses if they offer work experience. Work experience is a great way to try a particular job and understand what is required. Also if you really like your experience, who knows you could be the next employee or apprentice.  
We are back with our Emergency Services Crash Scene. Victoria Police, CFA, Ambulance Victoria and Search and Rescue worked together to show the students what it is like to work in their industry and how each organisation plays an important role at a crash scene. This demonstration is also supported by Cool Heads, a local road safety program that provides an opportunity for young drivers and parents to understand fully the consequences associated with road trauma and to discuss safe driving with police and guest presenters. This year we are expanding our scene to incorporate the health sector from the emergency room to rehab, enabling the students to watch as the health sector work to manage this situation. From Admin to Specialists, they will all work together to provide support to their patient and family members. This is one not to be missed. These demonstrations will be held at 10.15am and 1.15pm during the day sessions. 
We will also be providing you with the opportunity to build Bird Boxes, get a hand massage or hair braided in our Wellness Hub, try your luck in our Money Machine and other displays to get your attention.  
We look forward to providing our students a vast range of opportunities to experience different career pathways whilst having an enjoyable time as well. 
Evening Program - 4.30 to 7pm (Open to the Public) 
Our evening session is looking amazing with loads of information for all you job seekers and school leavers or you may want to start your own business. Most of our exhibitors are sticking around for the evening session which is great to see. We also have a some new ones bumping in for the evening session which will help tailor it to our Innovation and Activation session. Our virtual reality exhibits are sticking around, so make sure you get down and check them out. 
Firstly at 4.30pm we will be watching as Billy from Triple MMM competes against some of our local schools to build the highest tower out of Marshmallows and Toothpicks. The highest tower out of the students will win $1,000 from Maddison Wright Engineering for the school and each student in the winning team will win an iPad mini each. 
We will also be announcing our winners from the Manufacturing Myths competition sponsored also by Maddison Wright Engineering. Once again the winner will be presented with $1,000 from Maddison Wright Engineering going to the school or alternate education provider and each student in the winning team will win an iPad mini each. 
We will be chatting with some of our Disability Support businesses to find out more about this sector. If you have any questions make sure you come down and talk to our support teams through the evening. 
 We will also be chatting with the following organisations around businesses and start ups.
NEIS (New Enterprise Incentive Scheme) - Caroline McKinstry - Talking about what NEIS is and how it can support anyone with an idea for a business. 
Claystone Marketing - Mervyn Fernando - Talking about Merv's journey from schooling to now running a successful business. We will also see some footage from that Merv has taken throughout the day playing throughout the evening session.  
The Community Entrepreneur - Pat Grosse - Talking about what grants can be accessed for businesses and how they can support your start up. 
Dr Peter Moar - La Trobe University about his involvement with the creation of the DLR Earth Sensing Imaging Spectrometer (DESIS), which has been installed onto the International Space Station. This is a high-resolution camera which is used to monitor bushfires, natural disasters and environmental changes across the world from 400 km in outer space. Peter will be available throughout the evening session to answer any questions. 
We will also be touching base with some of our sponsors of our event. 
The Shepparton Chamber of Commerce 
GOTAFE
University of Melbourne
La Trobe University
Dont forget our jobs board which will be displayed for you. Come down and check out what jobs are available in the GV. We will also have a range of job support agencies in the evening to help you find your job. Also Centrelink will be there to answer any questions you may have. 
Most importantly we have food options for you to enjoy so bring the family down and have some fun. 
What Careers Day Out is all about...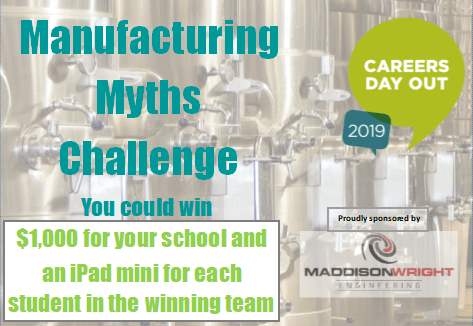 Win $1,000 for your school and an iPad Mini for each student in the winning team by creating a short video around manufacturing
Calling on all schools and students to get involved in our evening session for a chance to win $1,000 for your school and an iPad Mini for each student in the winning team, proudly sponsored by Maddison Wright Engineering. Myths of Manufacturing:  There are many myths around what Manufacturing is and we want you to…
This message is only visible to admins:
Unable to display Facebook posts
Error:
The 'manage_pages' permission must be granted before impersonating a user's page.
Type:
OAuthException
Code:
190
Click here to Troubleshoot
.
Careers Day Out is proudly sponsored by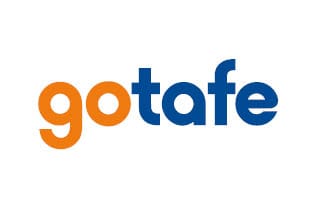 "The future belongs to those who believe in the beauty of their dreams."–Eleanor Roosevelt
Privacy Policy  |  Sitemap